Brevard Family Partnership Toydrive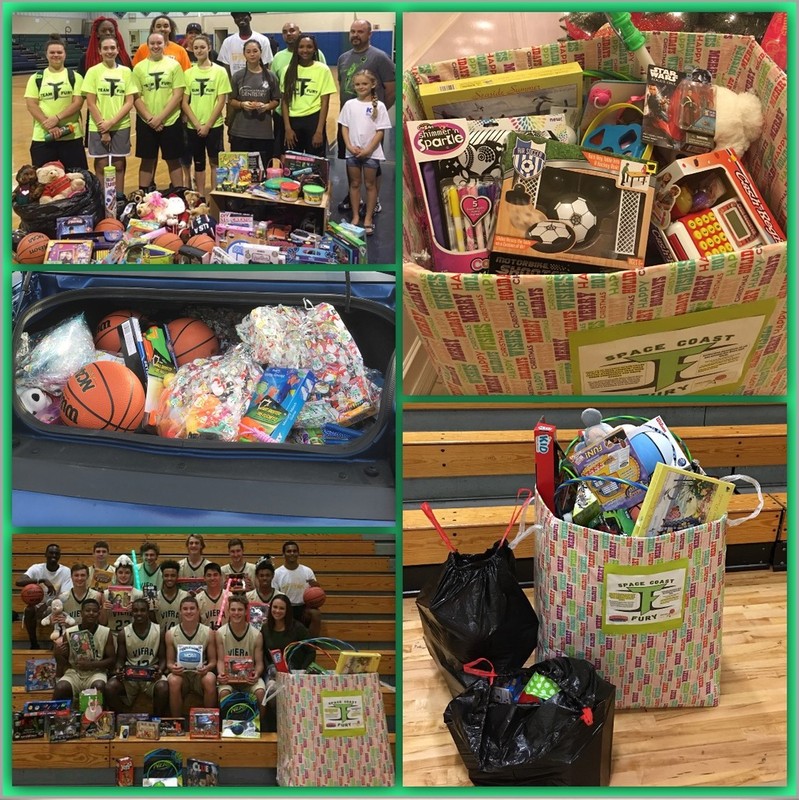 Space Coast Fury's Partnership toy drive event for Brevard Family Partnership was a huge success! We partnered with Space Coast Stars, Nissan of Melbourne, Double D's BBQ, and Viera Hawks Boys Basketball team.
It is important to remember that Christmas is not found under a tree but in the kindness of your heart. We all reached into our hearts to help make some children in our community a little happier this Christmas. There are over 800 children in need in Brevard County alone and being able to reach out to our community and make a difference is what our program is all about. Getting the kids involved and excited about doing something special for other kids was an easy task for these programs we worked with. It was an amazing experience and a pleasure to do this event and we look forward to our next event with our GIVE BACK PROGRAM.
A special thank you to Corey Williams of Space Coast Stars for always being a part of what we do in the community. We work together to change the future for our youth one day at a time.
Thank you to Paul and Cheryl Pearson and the staff of Nissan of Melbourne for all of your donations for the toy drive, and for being a drop off location at your business. Also Thank you to Double D's Restaurant for your donations and being a drop off location.
And last but not least Thank you to Coach Fink and Danielle Espling along with your players at Viera High School for your donations and time and effort with this toy drive. We look forward to our next event together!
"In every community, there is work to be done. In every nation, there are wounds to heal. In every heart, there is the power to do it."-Marianne Williamson
---
View All News