Space Coast Fury
---
About Our Team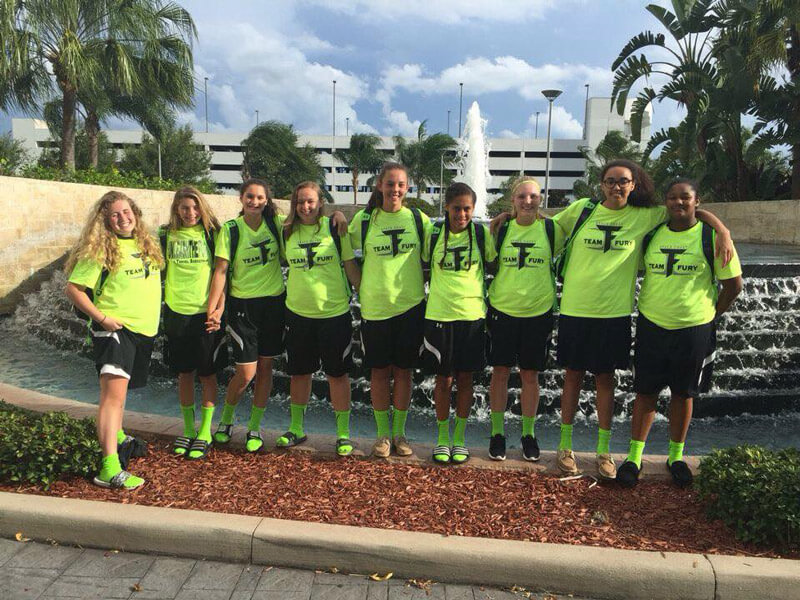 Space Coast Fury (SCF) is a Brevard County, Florida- based girl's travel basketball team focusing on the athletic development for athletes Grades 6-12. We are a non-profit 501(c)(3) Organization with a culturally diverse roster created from multiple elementary, middle, and high schools in the area. SCF believes in supporting the multi-sport athlete, developing the whole player, and focusing on long-term development. Our goal is never to lose sight of the importance of character in building a team with strong, healthy, well-rounded athletes.
As one of the few girls-only travel basketball organizations in Central Florida, we have teams that fit all skill levels. We teach the fundamentals that each player will need to master in order to succeed at the high school and/or college level. In addition, we offer private one-on-one sessions for those players who would like extra individualized training to perfect a particular skill, whether it's shooting free throws, ball handling, foot work, etc. We utilize specialists in basketball skill training and Cross Fit to further enhance the overall fitness and abilities of our players.
Each year we evaluate the tournament schedule in Florida from AAU, USSSA, US Amateur, and NCAA certified events and choose the ones that will give the girls the best competition and potential exposure to college recruiters/scouts.
A select number of our teams participate in several NCAA Live Events/Exposure Events and college team camps which college scouts generally attend. This allows our players to perform against the top-level state and national teams. We assist our players with the recruiting experience, utilizing the NCSA organization. We also analyze game film and assist our players with packaging videos to send to potential college recruiters/coaches.
Our Mission
Our mission is to provide opportunities and exposure for young women through basketball, whether playing at the collegiate level or laying the groundwork to succeed academically in their chosen profession. SCF participates in highly competitive tournaments in the State of Florida as well as attending skill camps and customized practice sessions by dedicated coaches to strengthen each athlete's individual game. SCF teaches players to respect the game, to work and play hard, while instilling life-lessons and values such as character, team work, discipline, honesty, and integrity, all while balancing their commitment to basketball and academics.
---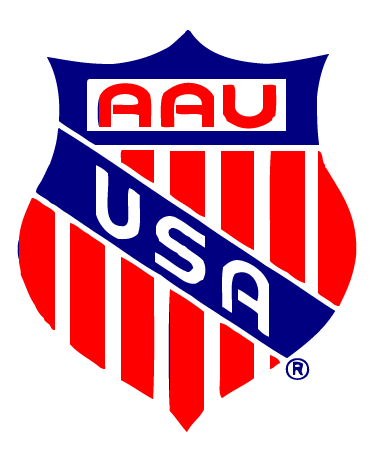 What is AAU/Travel basketball?
AAU stands for Amateur Athletic Union and is perhaps the largest of the travel sports organizations which is why it is probably mentioned synonymously when talking about travel sports. There also 2 other travel sports organizations that are prevalent in most of the country – USSSA (United States Specialty Sports Association) and YBOA (Youth Basketball of America). Most travel teams are members of at least one of these organizations to allow their organization to play in those sponsored tournaments. There are also NCAA certified events which allows college coaches to observe prospective student-athletes which may or may not be sponsored by one of the 3 main travel sports organizations.
Student-athletes looking to extend their season or play against tougher competition will play travel sports. The experience is priceless as it offers players the ability to play and travel with instead of against other players in their county or district/region. Regular tournaments are played Friday-Sunday and expect 2-4 tournaments a month depending on location/travel and cost of tournament. Tournaments and practice gyms are routinely covered with a membership fee with an additional fee of $150-$300 for equipment i.e. uniforms, shoes, back pack, etc. Most teams perform fundraiser to help limit these costs to as little as $0 - $50. The last cost associated with travel sports is the traveling. Most organizations will car pool or charter a bus to save money and set up discount rates at local hotels. Most organizations will have policies outlining travel cost for those players traveling without parents to help offset cost of food and accommodations for traveling parents/chaperones.
---
Why choose Space Coast Fury (SCF)?
Exposure to multiple different tournaments within AAU, USSSA, YBOA, & NCAA Certified/Live Events
Use of Krossover Game Film to be packaged and sent to potential college recruiters/coaches for the Student-Athlete (10th – 12th)
Individual one on one training offered by SCF coaches
Travel within the State of Florida only (6th – 10th grade)
SCF is proudly sponsored by Under Armour (https://www.underarmour.com)
Discounts on all UA gear
One of the few girls-only travel basketball organizations in Central Florida
Coaches are led by a High School Girls Basketball Coach in Brevard County
All Coaches and Board Members are volunteers and receive no monetary compensation
Pay as you go Tournament Fees
Reduced cost or no cost for equipment with money raised from Fund raisers
Required participation in Fury Gives Back Program (Community Service)
Centralized practice gym to limit travel time
501(c)(3) non-profit organization-100% of funds goes towards program
Florida tax exempt status
---
Community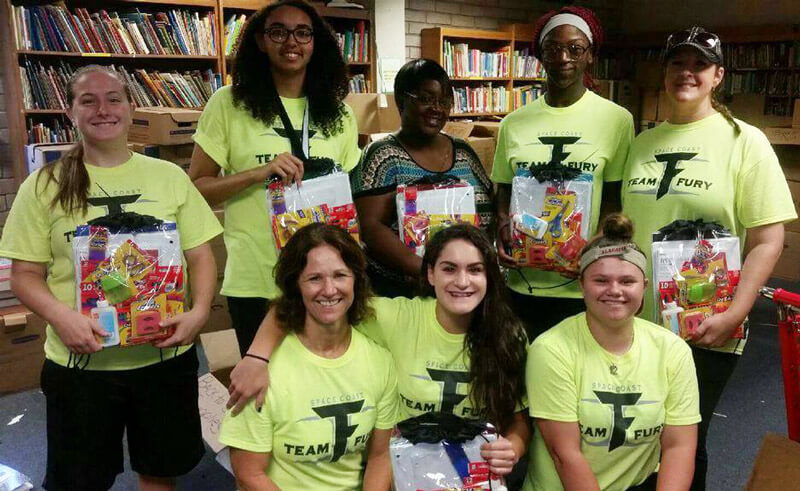 Space Coast Fury believes in giving back to the community to inspire the youth of today. As a team we volunteer in various community projects around Brevard County. We are currently working on a list of community event for the upcoming season.