Space Coast Fury and Space Coast Stars December Toydrive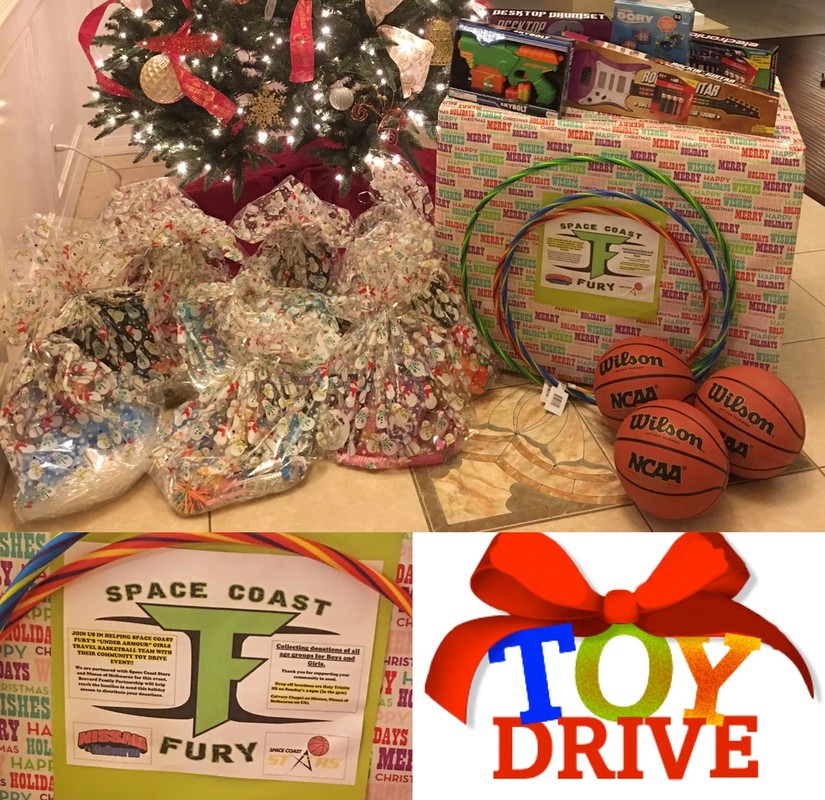 Goodness is about character, integrity, honesty, kindness, generosity, moral courage, and reaching out to others. More than anything else, it is about how we treat other people.
SPACE COAST FURY has partnered with SPACE COAST STARS for this amazing toy drive event. We are reaching out to the community to get behind this amazing cause of putting smiles on children's faces this Christmas season.
All donations will be delivered to Brevard Family Partnership to help those in need. A huge thank you to MELBOURNE OF NISSAN AND DOUBLE D'S BBQ for being Toy drop off locations ,along with Calvary Chapel and Holy Trinity. Thank you for participating in our community event.
Space Coast Fury's GIVE BACK PROGRAM is dedicated to making the difference in our community and our youth of today. It's great not only talking about community service in theory but actually doing it and seeing the difference we make. We are still collecting donations of unwrapped toys for all age groups- at all of our locations until December 18th.
Be the difference and the change today! Thank you to all of our FURY family and players for the donations and continued support in our Organization. Stay tuned for our fund raiser and community service events.
Wishing everyone a Joyous Holiday Season,
Jeannie Hoffhine
President of Space Coast Fury
---
View All News