Fury Fall Classic 2017 Tournament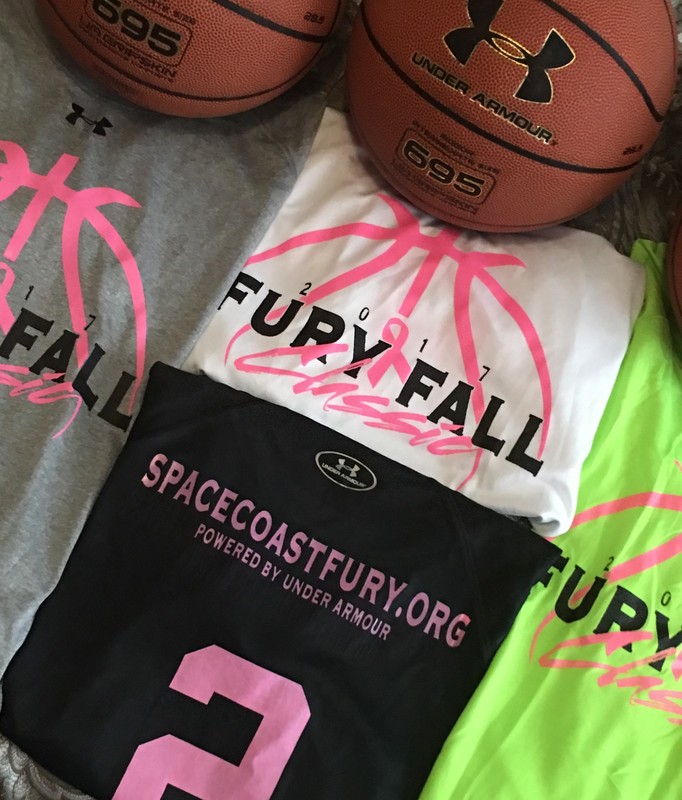 Space Coast Fury's first local tournament FURY FALL CLASSIC 2017 was a huge success!! Thank you to all of the families and supporters who donated for concessions so everything would be a profit for the organization and for the local charity we were raising money for. We were able to raise $200.00 for the local Breast Cancer Organization -Driven by Heart. They depend entirely on community support and donations from organizations like Space Coast Fury who want to make a difference in Brevard County. To learn more about this amazing organization please visit drivenbyheart.org
This tournament was a great opportunity to showcase the talent of the ladies in Brevard County 7th to 8th grade and what they have to offer the game. The event was coached by Fury coaches and teams consisted of a variety of players from middle schools through out the county. This was a great opportunity for the girls to do something they will never get the opportunity to do- play with/and against everyone in there county on the same day. They learned new things, met new people, even learned new things about themselves. We were happy to bring on many new players for our up coming season and pleased with the fact that we were able to give to such an amazing organization at the same time.
Space coast Fury would also like to acknowledge that on this day, Kohl's department store and the ladies that have been our continued support ,were awarded with our Champions Club Sponsorship Plaque for all they continue to do for our organization from season to season. Thank you again!
Please remember that October is Breast Cancer Awareness month and to always SUPPORT THE FIGHTER, ADMIRE THE SURVIVOR, HONOR THE TAKEN, AND NEVER EVER GIVE UP HOPE!!
---
View All News