Coach Charlie Hoffhine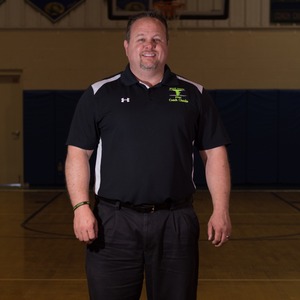 Coach Charlie has been coaching in Brevard County since 2013. He has coached at several different levels including Recreation Leagues, Middle School and at the AAU level.
Assistant Coach Johnson Middle School Girls Basketball 2013
Head Coach/Assistant Coach Viera Recreation League Summer and Winter Leagues 2013-2016
Brevard Lady Bulls Assistant Coach 2015 9th/10th grade division
Brevard Lady Bulls Head Coach 2016 10th grade division
Assistant Coach Holy Trinity Varsity Girls Basketball 2017-Present
Space Coast FURY Head Coach/Assistant Coach 2017 10th-12th grade division
His daughter Caitlin played on the 2018 team.
He is a physical therapist and is the Regional Director of Rehab for HealthPRO Heritage.
---
View All Coaches